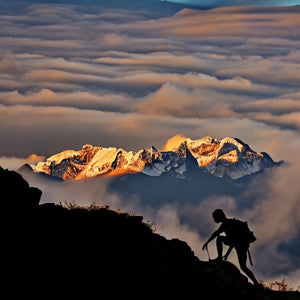 Attention Patriots Preparing for Camping or Survival.
Embarking on an adventure through America's vast wilderness demands reliable, trustworthy equipment. When it comes to top-tier fire starters, Fire-Fast is your answer. Frustrated with the substandard quality of products on the market, we kick-started our mission seven years ago. Our goal: to engineer a fire starter that both seasoned survivalists and outdoor novices could place their trust in.
Consider this: A man sets off on a camping trip to the majestic Grand Canyon, equipped with a fire starter from a renowned outdoor goods store. Unfortunately, his anticipation turns to disappointment when the device fails to ignite a fire, leading to uncomfortably cold nights and uncooked meals – and no hot coffee! Upon discovering Fire-Fast, his experience undergoes a dramatic shift. With just a little effort, our flint showers sparks and radiates heat, exceeding his expectations.
Similarly, a young woman went out of her way to visit us at a Phoenix, Arizona trade show. She navigated halfway across town, and bore the costs of parking and entry, just to share the excitement and pictures of her first successful campfire ignited using our fire starter. These touching stories reaffirm our mission: to inspire confidence in everyone's survival skills, beginning with the fundamental ability to create a fire.
In a market filled with subpar alternatives, Fire-Fast stands out by manufacturing our fire starters right here in the USA. Our unwavering commitment to quality, performance, and durability mirrors our respect for American values of patriotism and self-reliance.
Our flagship product, the Fire-Fast Trekker fire starter, is built to stand up to even the toughest survival situations. Engineered for longevity, it provides up to five years of daily use. A standout feature is our ferrocerium rods, which are authentic originals, sourced from the very same company founded by the inventor of the ferrocerium rod over a century ago. Yes, you read that right - their unrivaled expertise has sustained them in the business of creating the world's finest flints for over 100 years. We urge you not to compromise with cheap imitations, as we never do. Trust in Fire-Fast to deliver the authentic and the best.
The 97% pure magnesium rod in our fire starters aids in igniting fires even under damp or wet conditions. The rod's unique properties make fire-starting accessible even to novices. Moreover, our hardwood handle ensures a secure grip and can double as a source of dry tinder in challenging weather conditions. Due to the high resin content, the handle is waterproof. Our test, which involved soaking it in water for four days and then promptly starting a fire within 30 seconds, confirms this.
Every detail of our product, from the high carbon tempered steel striker/scraper that effectively generates sparks and heat, to the secure attachment of the scraper with 550 breaking strain nylon paracord, reflects careful consideration and meticulous craftsmanship. We leave no stone unturned in creating a world-class emergency fire starter that is user-friendly for both novices and professionals.
Investing in Fire-Fast means entrusting your preparedness and self-reliance to a company that's got your back. Endorsed by survival trainers worldwide, including in Virginia, Australia, and Canada, and even selected by Canadian veterans who understand the importance of reliable gear, our fire starters have proven their effectiveness under the harshest conditions.
We guarantee superior quality control at every step of the manufacturing process, right here in the USA. This commitment not only drives our economy's growth but also improves our workforce's well-being.
In contrast to retailers who profit excessively from imported goods, we at Fire-Fast prioritize delivering real value. Our commitment lies in providing our customers with maximum benefits without ever compromising on the quality of our fire starters. We center our approach on practicality and reliability, guaranteeing that survivalists and individuals in dire circumstances have access to top-quality fire starters - their trusted allies for survival.
Stand with your fellow American Patriots who value quality, durability, and supporting local businesses. Choose Fire-Fast for your fire-starting needs and experience the difference that genuine American craftsmanship delivers.
---