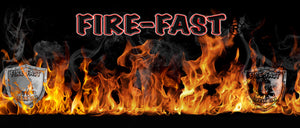 Camping & Survival Gear
The Trekker
The Kamper Lanyard
The Fire Fly

Free Shipping for United States Including Alaska & Hawaii with USPS.
We offer 2 methods of free shipping for you to chose from.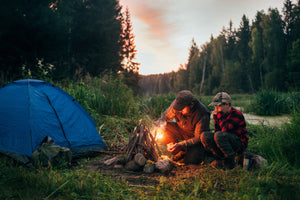 WHY USE A FIRE-FAST FIRE STARTER?
Reliable, consistent and easy to use. That's what makes our fire starters popular. One US Marine said, "I own no less that 35 different brands of fire starter and this one just took over. It throws the best sparks of any ferro rod I have ever tried."
·  "The Austrian ferro rod is like a flame thrower…"
·  "Catches fire first time every time…"
·  "This thing is the highest quality fire starter I have ever used…"
·   "It took me three or less minutes to make a camp fire…"
·  "Quality materials, simple to use. Will last forever, made in USA…"
·  "I rarely review, but this fire steel has to be the best…"
·  "Top quality in every aspect, I'm impressed and that ain't easy to do…"
That's a small sampling of the rave reviews for our fire starters. We have simple design and use the world's best materials and QUALITY is our watch word.
If you're out for a fun camping weekend or are caught in desperate circumstances, you can rely on Fire-Fast!
WHY CHOOSE FIRE-FAST?
We use industry best quality components:
The EUROPEAN FLINTS (Ferro Rod, Ferrocerium) are made in Austria.  Austrian flints generate an intense shower of hot sparks, enabling you to ignite a fire, often with one strike.  You have to try it to believe it! (See article "Chinese vs Austrian flint").
Our 95 % PURE MAGNESIUM burns at 5000 degrees. Using our striker, you can scrape off fat shavings without difficulty, making it easier to start a fire in damp or wet conditions.
The AFRICAN HARDWOOD HANDLE is virtually waterproof. It provides an easy, firm grip essential to reliable fire starts, especially with gloved, cold or numb hands. Also, wood shavings can be scraped off with the striker and used for dry tinder - in an emergency.
Our HARDENED STEEL STRIKER is much stronger and more durable than a hack saw blade, and much easier and safer to use than your knife. It generates sparks, shaves magnesium and wood.
The 550 lb. SEVEN STRAND CORE PARACORD we use to attach the striker prevents its accidental loss.
Once you use a Fire-Fast fire starter you'll never want to use any other. And we make them right here in the good-ole USA.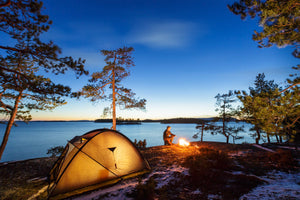 What Our Customers Say
Yeah, y'all go ahead and do yourselves a favor. Grab this fire steel, I can finally start a fire here in the rainy Pacific North West where everything is soaked.

Abenator / Amazon Customer
I don't know when I'll need to buy another striker, but when I do, I just want another on of these. This this throws off Sparks like nobody's business, and due to it's size, is a great striker for kids to learn with. I'm impressed! 

Owen / Amazon Customer
We've used this at 2 scout camping trips and was easily usable by the scouts to meet their fire starting requirement. Awesome tool and stood up to plenty of abuse as 10+ kids used it to start individual fires.

Bnezzy / Amazon Customer
Perfect combo and perfect size. I've tried 20+ others and this is great! Great for camping, BSA fire starting training, or just as a backup in any emergency prep bag. 

J Row / Amazon Cusotmer
I have tried out various firestarters and by far this performed the best. I always keep lighters with me but this will perform well in an emergency. 

CG / Amazon Customer
Subscribe to our newsletter
Promotions, new products and sales. Directly to your inbox. Updates on the where and when of LIVE DEMONSTRATIONS by the Fire Fast Owners and Dealers at different trade shows around the country.